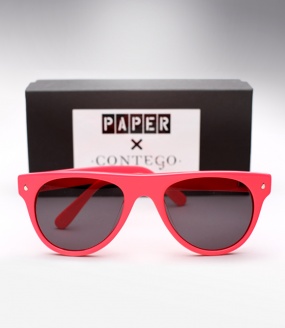 My favorite pair of sunglasses I have ever owned were a pair of classic black Ray Ban's.
They were left by a guest at a party I threw once.
They were stolen from me in a gay bar in Athens a year later. Last year.
R.I.P. BEST SUNGLASSES EVER
I never thought that I would find a replacement pair I liked so much! And even more surprisingly, I'm not really one for pink.
Probably something to do with the simplicity of the frame and the fact I desperately desire a piece of neon chicwear for my summer wardrobe. Or it could just have everything to do with the little umbrella on the side and the rain drop on the front left frame.
you'll never know
bwahahahaha!