I'm so happy to be able to offer these gorgeous and hella-stylish gold and feather earrings from: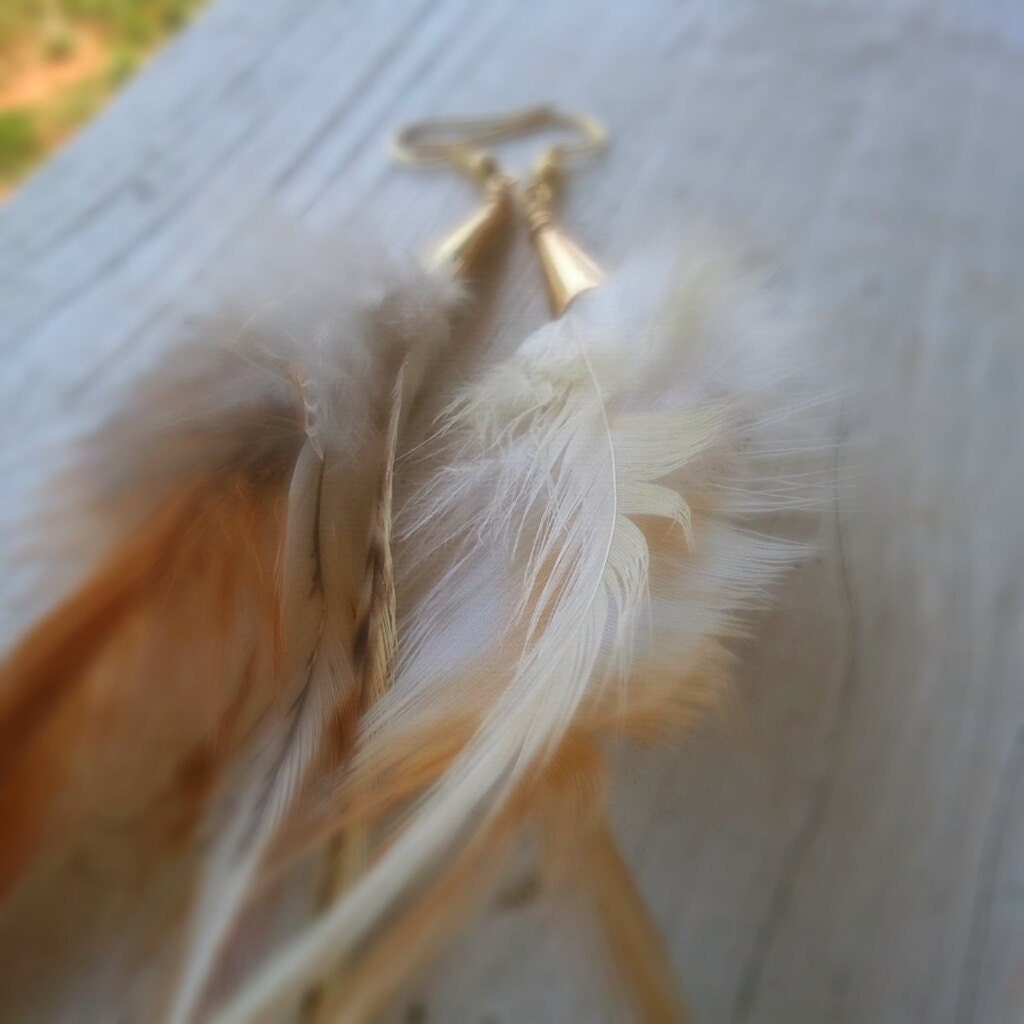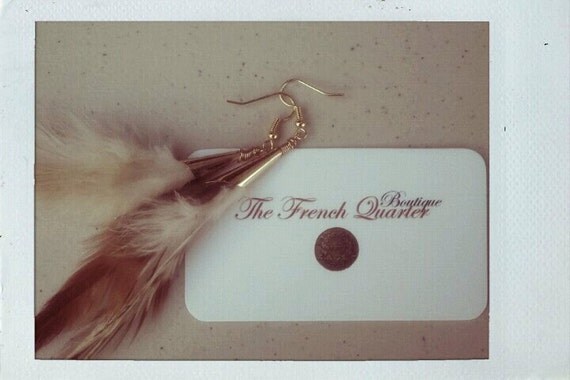 To enter you MUST be a follower of mine on this blog
and/or
LIKE my Facebook page
HERE
*that's 2 ways to enter*
to 'follow' me click "Join This Site" in the top right hand column, it's EASY
1. LIKE The French Quarter on Facebook HERE
2. 'FAVORITE' The French Quarter on Etsy HERE
Please leave a comment letting me know your email address and when you've completed your entry so I know that you want to be in the contest! Up to 4 entries available! The Giveaway ends Friday at noon and the WINNER will be announced that day!
GOOD LUCK! xoxo-Ashley Marie
Hello! My name is Sarah, and I started The French Quarter while I was working on my BFA in Animation and Illustration. The name is a simple play on words, representative of both the place, and the item. Two things I hold dear to my heart.
How did you get into jewelry making?
I've always had an interest in jewelry; I even tried to become an apprentice when I was younger with a local jeweler. It wasn't until I was in college that my high school friend
(that's me ya'll!)
had re-awoken me to my love of jewelry making.
What's your favorite thing you've ever made?
I am a Jill of all trades and have made a lot of things in the art world over my short life time, so this is a rather difficult question to answer. The answer hinges on a copper rose I created and the graphic novel I started for the Sketch Book Project 2012.
Any advice for beginner creators?
My advice to anyone wanting to follow their dreams is to just go for it. Start small if you can't go big. Don't be afraid to fail, the only real failure is regret if you don't ever try.
That Ladies, is my BFFE!